Special Issue Announcement: Do men and women differ when it comes to suicidal behavior?
Special Issue Title:
The Gender Paradox: Do men and women differ when it comes to suicidal behavior? Download Flyer
Deadline for manuscript submissions: 31 August 2021
Dear Colleagues,
Is men's suicidal behavior different from that of women's? Much research has been devoted to this question since the late 1980s. Scientific literature refers to it as "The Gender Paradox." and studies investigated associations between gender and various variables and risk factors possibly suggesting differences between men and women in areas related to suicide, including treatment approaches. Gender differences in suicide-related behaviors can be seen already at an early age. There are also differences in the various components included in the suicidal behavior sequence and the suicidal process. Research shows that suicide ideation and suicide attempts are more common among females than among males. In contrast, the rate of males dying by suicide is significantly higher than that of females.
Three separate, but interrelated, variables have been studied extensively to explain the differences in suicidal behavior between the two sexes. They are: lethality of the suicidal act, methods used by suicide attempters, and intent to die.
Explanations of the reasons for the differences between the sexes are many. Clinical and social characteristics, such as physical or psychiatric illness, or negative life events have been found to impact males and females differently. Other possible reasons are socio-cultural differences, structural differences, differences related to gender roles and the different expectations from each gender. Yet more explanations focus on socialization, how one feels about the quality of one's interpersonal relationships, differences in expressing one's feelings, and differences in needs and weaknesses. All lead to differences in help-seeking, both in quantity and in style. Men, for example, tend to reach out for help less than women.
This gender effect crosses countries, cultures, and religions. It is also present in people with mental health disorders and may lead to suicidal behaviors.
Despite the rich literature on this topic, many questions still remain. Further investigation is necessary to understand the possible differences in the impact of significant life-changes occurring in the world, whether permanent or temporary (such as the COVID-19 pandemic). This special issue intends to bring to the reader new, up-to-date research on the fascinating and important subject of the differences in suicidal behavior between males and females, as well as literature reviews summarizing the current knowledge on this topic.
Guest Editor
Dr. Leah Shelef
Keywords:
Suicide
Suicide Ideation
Suicide Attempts
Gender
Sex difference
Lethality
Method
Treatment
Prevention
Guest Editor: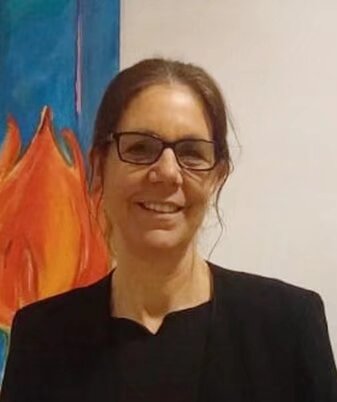 Dr. Leah Shelef, M.S.W, PhD, Former Head of the Psychology Branch, Air Force and IDF Mental Health Department, Israeli Medical Corps (reserve).
Research Interests: Distress, Personality Resources, Gender subjective experience and Suicide Facilitating Process among Soldiers who have attempted Suicide
Email: lshelef4@gmail.com
Dr. Shelef is a clinical social worker and a senior expert in the field of suicide in the IDF. Her doctorate field of research was "Distress, Personality Resources, Gender subjective experience and Suicide Facilitating Process among Soldiers who have attempted Suicide", received from Bar-Ilan University in Israel. Dr. Shelef has published more than thirty papers, more than twenty are original papers, reviews, and book chapters- most of them are in the field of suicidal behavior among Israeli soldiers.
Manuscript Submission Information:
Manuscripts should be submitted online at www.jomh.org by registering and logging in to journals website. Once you are registered, go to the submission form. Manuscripts can be submitted until the deadline. All papers will be peer-reviewed. Accepted papers will be published continuously in the journal (as soon as accepted) and will be listed together on the special issue website.
Submitted manuscripts should not have been published previously, nor be under consideration for publication elsewhere (except conference proceedings papers). All manuscripts are thoroughly refereed through a double-blind peer-review process. For planned papers, a title and short abstract (about 100 words) can be sent to the Editorial Office (editor@jomh.org).
A guide for authors and other relevant information for submission of manuscripts is available on the Instructions for Authors page of the journal. Submitted papers should be well formatted and use good English.
The Article Processing Charge (APC) for publication in this open access journal is $1100. We normally offer a 30% discount to all contributors invited by the Editor-in-Chief, Guest Editor (GE) and Editorial Board Member.
Type of Articles: Review, Mini-Review, Systematic Review, Short Communication, Case Report, Letter to the Editor, Commentary, Rapid Report, Meeting Report, News and Views